"God Bless America"

"Good friends are hard to find, harder to leave, and impossible to forget"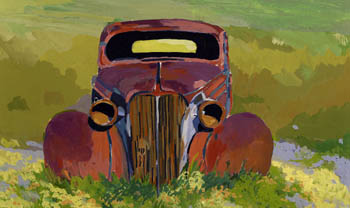 Bodie, Nevada Ghost Town Relic ©

Gouache

Kathy Robbins, Artist




Welcome, thank you for visiting my web page "The Color Journey". Color is all around us in our everyday lives. Sometimes we forget to stop, look and enjoy. Nature's color palette is perfection I can never hope to improve. Only to make the humble attempt to portray what nature has put before me to draw and paint.
There are some special people who I'd like to recognize without their encouragement and help this web site would not have been possible. Terry Robbins, Maury Kettell and Burt Purmell many thanks guys.
I hope that you will enjoy your stay and will return often. Just follow the links to the various pages on my web site.

"My contribution to the world is my ability to draw as much as I can for as many people as I can for as long as I can. Drawing is still basically the same as it has been since prehistoric times. It brings together man and the world. It lives through magic."
Keith Haring